理查德克莱德曼 全球纪念巡演音乐会 悉尼站
Richard Clayderman 40th Anniversary World Tour 2018 - Sydney
策划中
Planning 1
首卖会
First sale 2
售票中
In sale 3
结束售票
End 4
EVENT BRIEF
演出时间
Show time
2018-10-19 19:30
演出地点
Venue
483 George St, Sydney, NSW, 2000
演出时长
Duration
About 90 mins
入场时间
Entry time
2018-10-19 18:30
限购
Limit
N/A
入场提示
Entry tips
N/A
座位图
Seating plan
The "Prince of Romance", Richard Clayderman will be showcasing 40 years of achievement from his massive repertoire for those who enjoy the melodies of romantic. Clayderman has created a "New Romantic" style through a repertoire which combines his 'trademark' originals with classics and pop standards. With record sales approximately 150 million, 267 gold and 70 platinum albums to his credit, Clayderman is noted by the Guinness Book of World Records as being "the most successful pianist in the world".
This October, Richard Clayderman is in town for his 40th Anniversary Australian Tour. Don't miss out this valuable opportunity on seeing live in concert! Book now for a romantic journey with the Prince of Romance!
10月19号,我们的钢琴王子即将要与悉尼的观众们见面了
来共享古典与流行结合的听觉盛宴
理查德 · 克莱德曼
出生于 1953年 12月 28日
是才华洋溢的世界级钢琴家
在大多数钢琴迷的认知里,
钢琴 = 理查德
理查德有着不小的影响力
5岁开始学钢琴的他,对音乐并不陌生 甚至可以说,他走上艺术这条路自然而然。作为世界级钢琴界的传奇,理查德迄今为止录制了超过1200首乐曲,并且在全球举办过超过2500场音乐会,为超过6600万的观众进行过演出。他共获得了超过267张黄金唱片以及超过70张白金唱片,销售量达到8000万以上
从小就跟着父亲学习钢琴的他,他的家人跟朋友对他抱有着很大的期望。他从小就被教育音乐不仅仅是才华,更多的是专业的培训与不断的练习。也是抱着这样的理念,理查德·克莱德曼在1992 那年,来到了中国。他让许多的中国人认识了钢琴界的大师 - 肖邦,贝多芬等, 并掀起了中国人对钢琴的热爱。可以说,他为了无数的中国人打开了音乐的大门。
经典作品集
《水边的阿狄丽娜》- 致艾德琳的诗
《献给爱丽丝》
《秋日私语》
《梦中的婚礼》
《蓝色狂想曲》
《爱的协奏曲》
【演出日期】
2018年 10月 19号
【演出票价】
$89 起
【演出地点】
Town Hall Centennial Hall & Vestibule
483 George St
Sydney NSW 2000
【现场人数】
2000+△Centennial Hall
TIPS
付款提醒 / Notice of Payment
购票下单成功后需在30分钟内完成支付,未支付成功的订单,将在下单30分钟后系统自动取消,所选价位将自动释放后重新点亮,大家可及时刷新购票页面进行购买
When you success to choose your ticket online, please make a payment within in 30 minutes. If the payment not finished, the order will be cancel automatically. The chosen ticket would be released to other customers.
购买须知 / Condition of Sale
门票一旦出售概不退换。如果需要进一步咨询门票情况,请联系我们
Sydneying Ticket Center(STC) will only offer a refund or exchange of a ticket if an event is cancelled, rescheduled or significantly relocated by the Seller (and you cannot or do not wish to attend the rescheduled or relocated event), or to the extent otherwise required by law (including the Australian Consumer Law). You must apply for a refund within a reasonable time. STC does not offer refunds or exchanges as a result of a change in your personal circumstances. Please view our Terms and Conditions for more details.
缺货提醒 / Out of Stock Remind
若所需门票无法购买,说明门票已经售完。如果需要进一步咨询门票情况,请联系我们
If you could not select ticket, it means we sold out all the tickets. If there is any further queries, please do not hesitate to contact us.
配送事项 / Delivery method
我们现在可以邮寄门票到您提供的地址,或您可以到我们指定地点领取纸质票。指定取票地点:Suite 1710, 87-89 Liverpool St Sydney 2000。工作时间:周一至周五上午10:00am至下午5:00pm。
We can post the ticket to your provided address or you could come to the following place to collect your ticket.
Address: Suite 1710, 87-89 Liverpool St Sydney 2000
Working Hours: Monday to Friday 10:00am to 5:00pm
PAYMENT METHOD
取票点付款 / Ticket Agency
您可以选择就近的票点进行购票,或到我们公司进行购票。查看我们公司地址及联系方式
You can purchase tickets in the nearest ticket agency or our office. Please have a look at our company location and contact information.
在线支付 / Online Ticketing
本站点支持Paypal, 微信支付和Poli在线支付 / We accept Paypal Payment, Wechat Payment and Poli Online Payment

PayPal,是一个因特网第三方支付服务商,允许在使用电子邮件来标识身份的用户之间转移资金,避免了传统的邮寄支票或者汇款的方法。在本站购票使用paypal支付将收取额外订单总额的2.5%的手续费。
微信支付是腾讯公司的支付业务品牌,集成在微信客户端的支付功能,用户可以通过手机完成快速的支付流程。微信支付以绑定银行卡的快捷支付为基础,向用户提供安全、快捷、高效的支付服务。
WeChat payment is Tencent's payment business brand that integrated in the WeChat client payment function. The user can complete the fast payment process through the phone. WeChat payment based on the bind bank card's fast payment, to provide safe, fast and efficient payment services.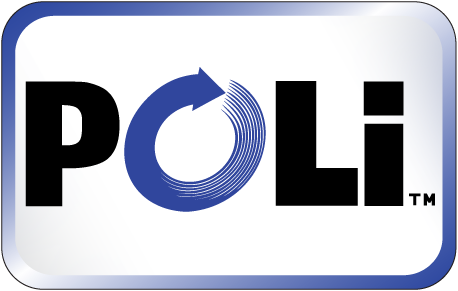 POLI Payments,是一种用于澳大利亚和新西兰的商家和消费者的在线支付系统。此付费系统允许消费者可以直接从商业网站购买商品或服务而无需使用信用卡,消费者使用POLI线上支付系统能够尽享更加快捷、简洁的优势,并且此系统无需支付任何手续费。 安全是POLI系统的另一突出的优势。POLI系统并不存储任何敏感信息,如网上银行使用名称和密码。在您使用POLI交易时没有任何一个人可以接触并看到您的登录凭据。在本站购票使用POLI支付不收取手续费。
POLI Payments is an online payment system for businesses and consumers in Australia and New Zealand. This system allows consumers to purchase goods or services directly from a commercial website without the use of credit cards. Consumers can use the POLI online payment system to enjoy a faster and more concise advantage, and no surcharge. Security is another outstanding advantage of the POLI system. The POLI system does not store any sensitive information, such as online banking user name and password. When you use POLI transactions, no one can access and see your login credentials. We do not charge any fee when you use POLI to purchase tickets.